Troy Bank and Trust is sponsoring a "Grad Night" for all high school seniors. Don't miss out on the exciting evening—free food, DJ, games, huge giveaways (like a Yeti cooler, ipad, tv, $50 Glow gift certificate, and more). February 11th from 6:00pm until 8:00pm at the Pike Cattlemen's Building on Hwy 231.
Parents,
We are currently researching the feasibility of an A&P (Air-Frame and Power Plant) class being offered here at Charles Henderson High next year. This would be a dual enrollment class offered by Enterprise State Community College Aviation Center. Students would be able to get college credit that would go towards their A&P classes and license. If your students might be interested, there is a sign up sheet in the main office. This sign up sheet is so that we can have a count of how many are interested. There is a minimum on how many we have to have in order to offer the class. Once we reach the number needed (12), a representative from the aviation college will come by and speak to the students. Tuition is free! Again, we are in the beginning phases of researching this class, so nothing is certain. We just want to open as many doors as we can for our students to have successful careers. FYI - salaries range from $50,000 - $75,000 a year depending upon experience for A&P licensed workers.
Grad Pro representatives were on campus Monday, Feb. 8th, to distribute class ring information packets to all 10th graders. We have a few extra packets in the office if a 10th grader was absent. The Grad Pro representatives will return on Friday, Feb. 12th, from 8:30am - 9:30am to accept orders for class rings. The deposit ($60 for popular metals or $100 for gold) must be paid at the time of order.
Yearbooks are now on sale. Cost is $45. You may pay in full or set up a payment plan. Cost will increase to $50 on April 4th. See Mrs. Walden or any yearbook staff member.
Extra yearbooks on sale from the following years:
2015,2014,2013,2012,2011,2010,2009,2008,2007,2006,2004,2003,2000,1999,
1998,1996,1993,1990,1983,1973.
See Mrs. Walden in room 109 to purchase. The cost is $25.
For parents interested in the power point slides presented by Mrs. Wright at the Senior parent meeting, go to the Latest News section of this website and select Senior Parent Resources.
Any student who did not pay the $30 ipad/chromebook fee in full needs to pay the balance before school is dismissed for the Christmas break.
Follow us on Twitter:
Charles Henderson HS
@CHHSTrojans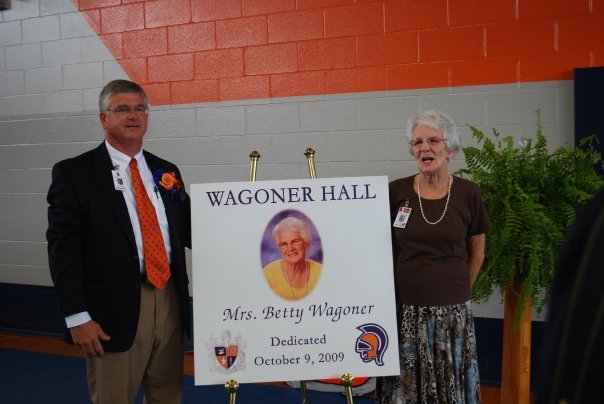 Our hearts are broken, but we celebrate the life of Mrs. Betty "Wag" Wagoner, iconic Trojan.
---
CHHS Athletic Foundation and Sports Booster Information
---
Walk Like a Trojan-Talk Like a Trojan-Act Like a Trojan
Trustworthy
Respectful
Obedient
Just
Attitude (Positive)
Necessary
Successful
---

---

**************************************
Get Schooled & Skilled On the iPad | Training ▪ Tips ▪ Tutorials
*************************************