Sports Booster Fall Apparel Form
---
If you were unable to attend the parent meeting on Tuesday, July 19th, click on "Latest News" to view notes from the meeting.
---
TROJAN DAYS
Pick up schedules, Turn in Registration/Affidavit packets (if not already turned in to office--ALL students must have registration packet), Receive chromebook and pay related fees, Pay old fees, Purchase parking space ($15 for hang tag, $50 for hang tag and the privilege of personalizing your space)
(Locker Rentals will not be available until after
Aug. 1st)
Chromebook Fees
$30 User Fee--Mandatory
$20 Insurance--Optional (covers only one incident; cracked screen or broken keyboard; DOES NOT INCLUDE REPLACEMENT OF ENTIRE CHROMEBOOK DUE TO LOSS/THEFT)
$30 for case--Optional
Each Day is 9:00am - 3:00pm in CHHS Cafetorium
Seniors--Monday, July 25th
Juniors--Tuesday, July 26th
Sophomores--Wednesday, July 27th
Freshmen--Thursday, July 28th
---
Registration Packets
Every student (returning and new) must have a completed registration packet. All forms for the packet may be downloaded from the Troy City Schools Website (www.troyschools.net go to "Parent Information" and then either "Returning Student Registration Packet" or "New Student Registration Packet").
---
Senior Portraits Coming Soon!
Save the Date
July 25th - July 26th
Information will be mailed directly to your home about 2 weeks prior to your portrait session. All portrait sessions are pre-scheduled.
If you need to make a change to your appointment or would like to schedule a session at our Prattville Studio, please call (334) 361-2360
---
Troy City Schools Summer Hours (Central Office and All Schools)
June 6 - July 21, 2016

Monday

-

Thursday

7:00 a.m. - 5:00 p.m.
July 4 - 7, 2016
Closed for the week
July 25, 2016

Resume normal hours
---
Follow us on Twitter:
Charles Henderson HS
@CHHSTrojans
---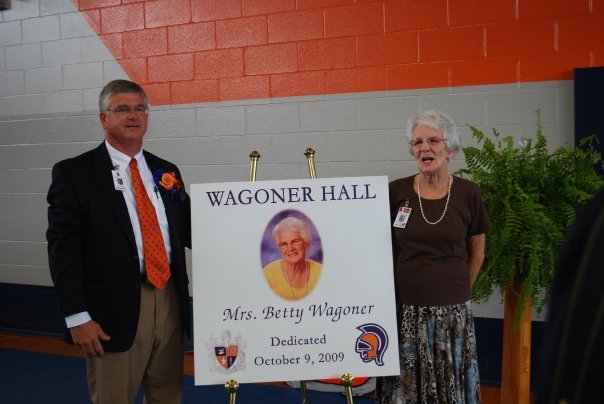 Our hearts are broken, but we celebrate the life of Mrs. Betty "Wag" Wagoner, iconic Trojan.
---
CHHS Athletic Foundation and Sports Booster Information
---
Walk Like a Trojan-Talk Like a Trojan-Act Like a Trojan
Trustworthy
Respectful
Obedient
Just
Attitude (Positive)
Necessary
Successful
---

---